Atrincherarse (lo que da cabida) (2018)
These interventions are investigations on the entanglement of precariousness and agency. They were conceived in collaboration with Arte Abisal, Victoria Jolly, Sebastian de Larraechea and Eric Mattson during experiences made in the Open City of Ritoque. They are based on two dérives alongside young people in a situación de discapacidad (SdD) living in the region of Quintero, and the acoustic reconstruction of an old demolished common space of the Open City : Casa de Los Nombres.
Atrincherarse (lo que da cabida) II (2018)
Intervention sonore collective in situ / Sound intervention
Durée / Length : 27 min.
Matériaux : microphones contact, câbles de longueurs différentes, amplificateur, dispositif d'excavation sur mesure pour le sable.

Festival Tsonami Arte Sonoro. 7 décembre 2018. Playa San Mateo (Valparaiso, Chile).
Atrincherarse (lo que da cabida) I (2018)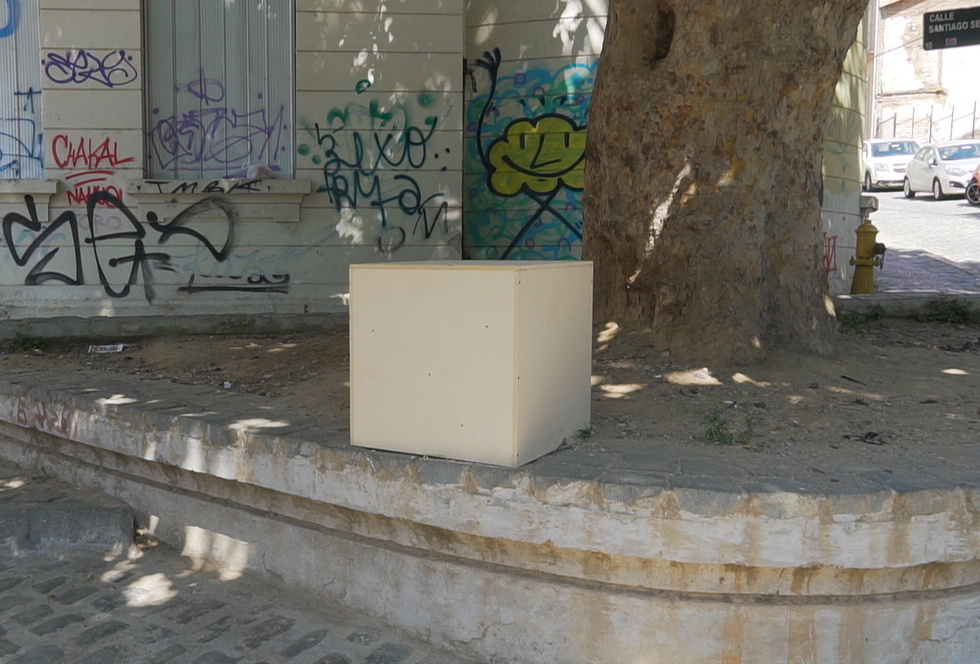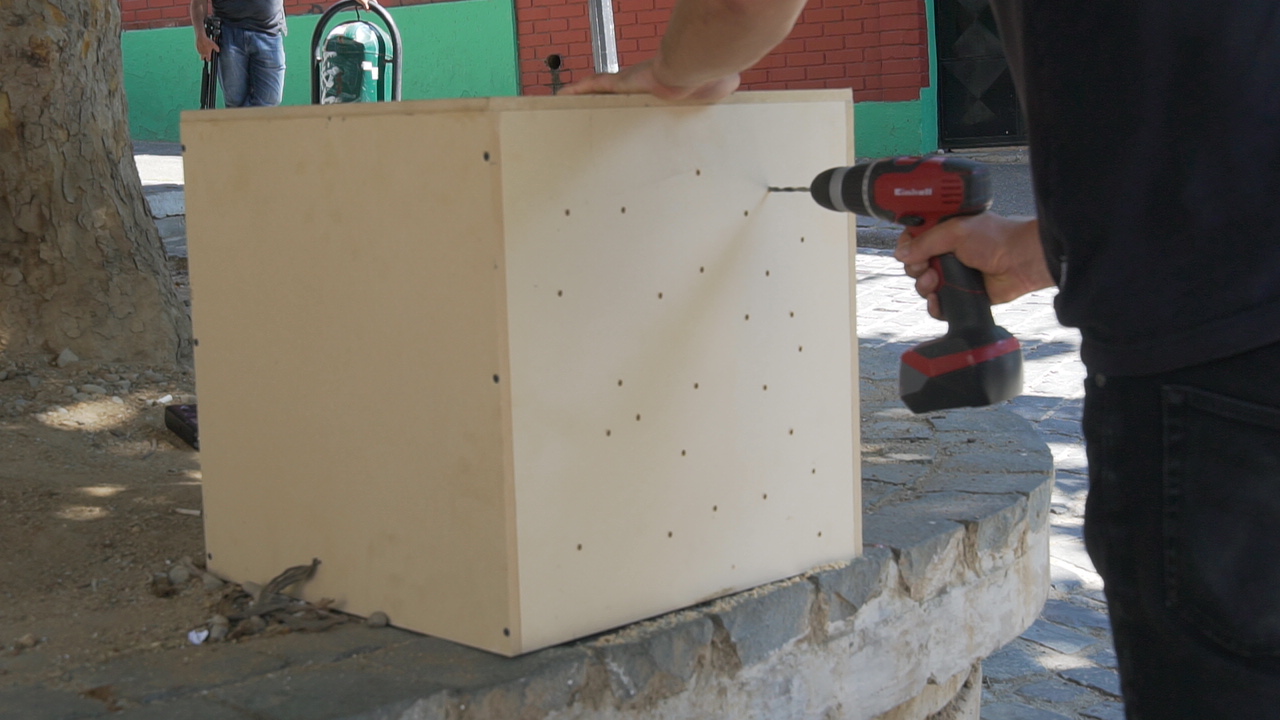 The recordings and minor gestures observed are recomposed and reenacted in the margins of some institutions historically responsible for the treatment of people with disabilities : a school, a church and the construction site of a governmental neurological institute.


Comenzamos a atrincherarnos, a cortar nuestro lenguaje, a separarnos de nuestras categorías para experimentar una situación de escucha radical en las arenas. Comenzamos a atrincherarnos para hacer espacio y fortalecer una posición límite.

Estamos atrincherados en el hueco de una duna, hemos construido una tela de araña amplificada a cielo abierto. Y Sebastian continuó haciendo agujeros con su taladro, atornillando trozos de madera. Es uno con el taladro.

Un agujero, una zanja, marca el espacio, se abre. Este avance, este retiro, da lugar a algo.

Y Agustín, sentado en medio de la estructura, repitió una nota sin fin, sin meta fijo. Su nota perforó el aire mientras todo a nuestro alrededor parecía colapsar.

El autismo es una situación límite que desconcierta. La ciudad también tiene atrincheramientos, a veces límites invisibles que producen espacio. Este límite a veces da miedo al extranjero, puede convertirse en una prueba.